Commercial Microfiber Wet Mops(Saddle Type)
JANILINK MICROFIBER WET MOPS(SADDLE TYPE)
-Picks Up More Dirt!
-Easily Gets Cleaned With Water!
-Provide maximum cleaning power and can withstand more than 200 launderings.
-The mops are bleach-safe in laundry and in use.
Click on a Product Image

Click a products image or title to see all of the information about it as well as other products in its category!
All Products In Current Category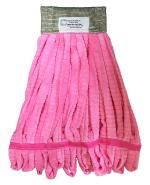 List price : $16.10
Our Price :

$8.52



Product Code : 204025REA
This deep red/pink color helps to conceal dirt and stains unlike regular white mops.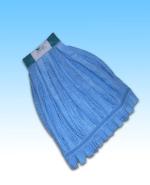 List price : $16.10
Our Price :

$8.52



Product Code : 204025EA
More absorbant than any other mop!
Easy to Washout
Always Looks New
Long Lasting
Displaying 1 to 2 (of 2 products)
1 |